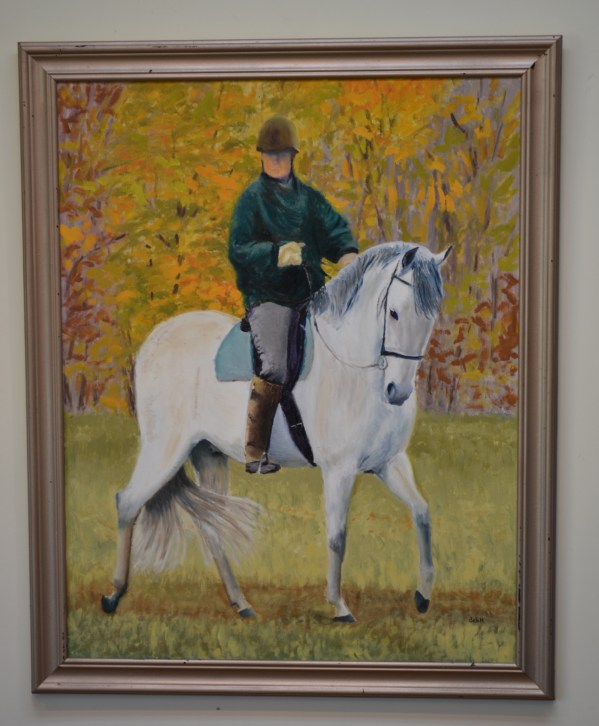 Self Portrait on Zen
Welcome
Debby is a painter and a horsewoman. Debby's first love is horses. She teaches many aspects of equine activity, from riding lessons to saddle fitting to the anatomy of a horse. She emphasizes the mind-body connection between the horse the person.
Debby discovered her oil painting around 2004. Her paintings reflect her life long interest in horses and the Chester County, PA countryside. The other place that is represented in her paintings is her favorite vacation spot in Maine.
Please explore this site and its information on both Debby's Art and her Equine activities.